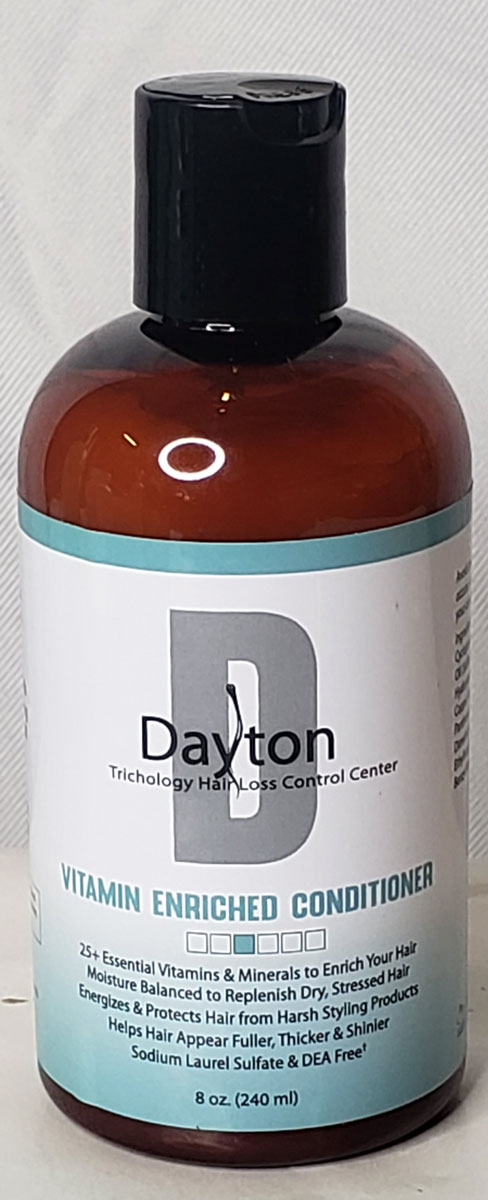 Vitamin Enriched Conditioner
• Vitamin Enriched Conditioner Treatment enriches your hair with moisture and over 25 essential vitamins, minerals and amino acids.
• This Conditioner restores, energizes and moisturizes your hair and scalp through infusing the hair with all the essential amino acids, vitamins and minerals that your hair needs.
• Replenishes dry, stressed hair with moisture and helps to energize and protect your hair from harsh chemical treatments, styling heat, etc.
• The only product on the market with over 25 essential vitamins, minerals and amino acids, the essential building blocks of thicker, healthier hair. Contains these Amino Acids & Minerals: Aspartic acid • Cysteine • Cystine • Lysine • Lysinonorecucine • Tyrosine • Valine • Histidine • Threonine • Desmosine • Isoleucine • Proline • Serine • Glycine • Alanine • Hydroxproline • Arginine • Lucine • Methionine • Phosphorous • Copper • Potassium • Zinc • Calcium • Magnesium • Isodesmosine • Sedium • Sulfur
Price: $26.99
Size: 8 oz. (240 ml)