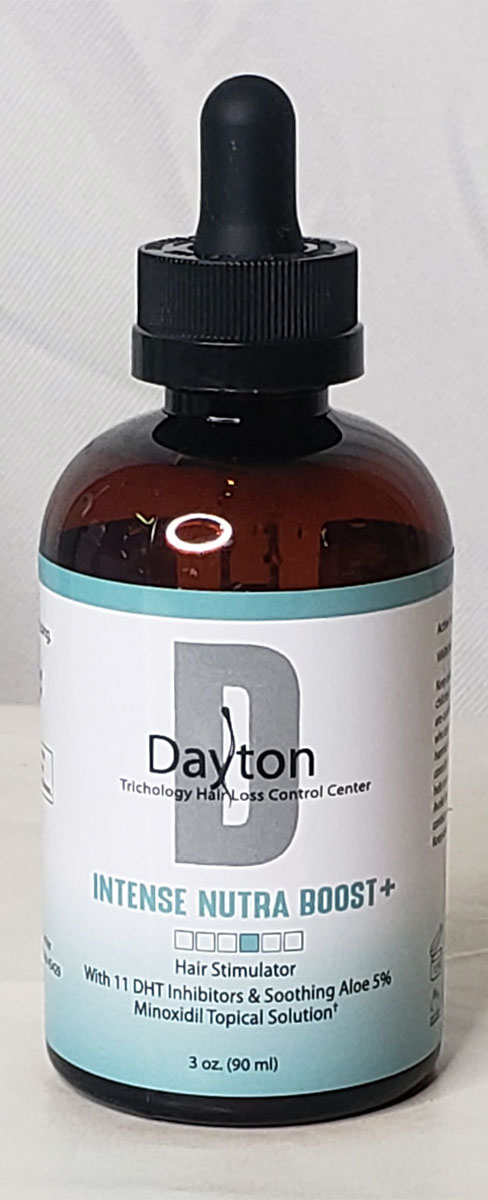 Intense Nutra Boost
Minoxidil is the only topical hair product FDA proven to stop hair loss and to re-grow hair in both men and women. Clinical research shows that increasing the concentration of Minoxidil from 2% to 5% will improve the quantity of hair growth, while simultaneously decreasing the length o f time for successful results.
5 Ways That It Is Made Better
1. Dropper applies 1ml directly on the scalp, not hair.
2. Carrier lotion neutralizes the effects of Alcohol and Propylene Glycol eliminating irritation.
3. Carrier lotion penetrates in the hair follicle where hair growth occurs.
4. Working in conjunction with Ultra Scalp Prep and our improved delivery system, a once daily application is all that is required.
5. HLCC Minoxidil is available in higher strengths and the added benefits of 5% Saw Palmetto, equals better results.
Price: $112.00
Size: 3 oz (90 ml)