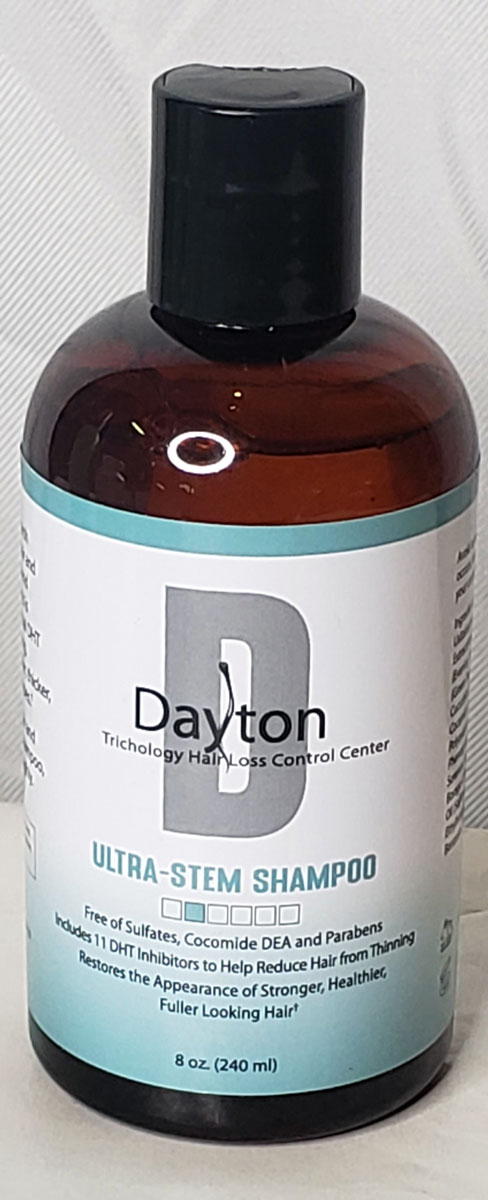 Ultra Stem Shampoo
• 11 DHT Blockers slightly blocks and cleans out DHT.
• No DEA and SLS were originally Engine Degreasers which will strip hair of natural oils.
• No irritation - It doesn't take a Rocket Scientist to know DEA & SLS causes irritation of the hair follicles.
• Doesn't block laser light like other shampoos.
Price: $26.99
Size: 8 oz (240 ml)