Ultimate DHT Inhibitor & Total Hair Nutrient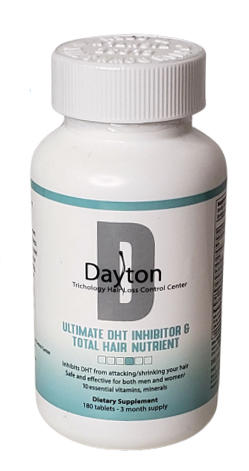 ULTIMATE DHT INHIBITOR & TOTAL HAIR NUTRIENT was clinically developed to help grow your hair stronger, fuller, and faster and to arrest pattern hair loss in both men and women of all ethnicities. This one-step oral solution blocks DHT and gives your hair the nutrients it needs to grow optimally while fighting DHT (which attacks your hair).
What makes it unique:
☑ 8 DHT Blockers
☑ Complete Hair Nutrition
☑ A Viviscal™ like product proven in 8 clinical studies to stop hair loss and re-grow hair.
Price: $149.99 + $5.00 Shipping
Size: 180 tablets (3 month supply)