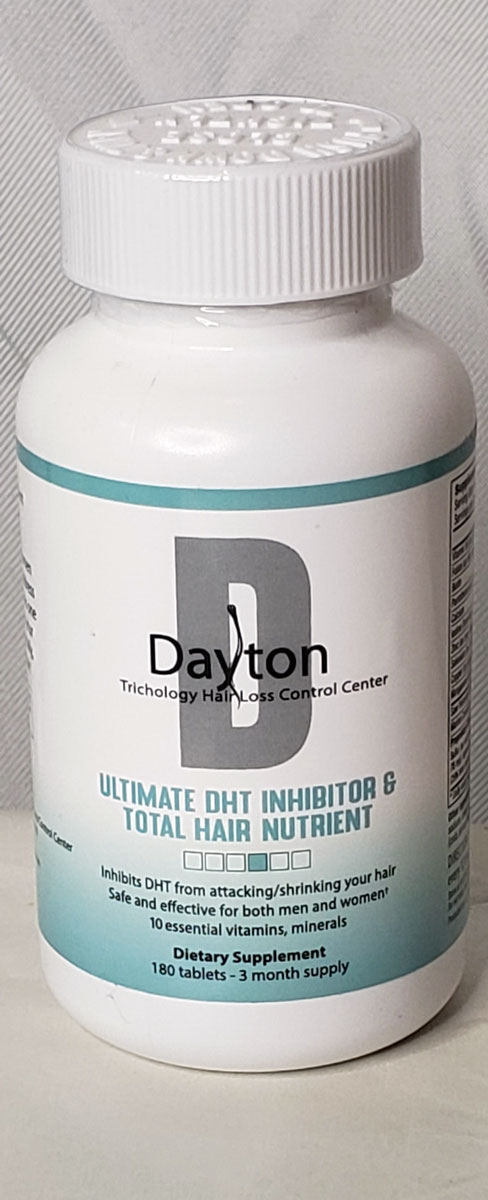 90 Day Ultimate DHT Inhibitor & Total Hair Nutrient
• Ultimate DHT Inhibitor was clinically developed to help grow your hair stronger, fuller, faster and to arrest pattern hair loss in both men and women of all ethnicities.
• Clinically and Laboratory Tested, Proven and Physician Recommended Ultimate DHT Inhibitor fights DHT which attacks your hair and causes most hair loss in men and women with an unsurpassed formulation of anti-androgenetic agents (DHT blocker); consisting of: special Saw Palmetto Berry extract, Proprietary Phytosterol Blend including Beta Sistosterol and other key Sterols, Pygeum Bark, Green Tea, Stinging Nettle, and Ho Shu Wu.
• Ultimate DHT Inhibitor provides clinically proven hair growth vitamins, minerals, and nutraceuticals and has no side effects. This advanced herbal alternative to Propecia® blocks significantly more DHT than other products and is so unique that it is patented.
Price: $141.95
Size: 180 tablets (3 month supply)